Universal Design: Communication Differences
Meet Mei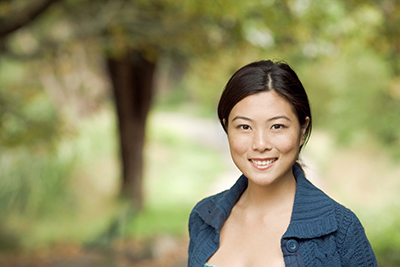 Mei moved to the United States with her family several years ago and has begun to pursue her education along with working to support her family. English is not her first language, though she manages to communicate well through the written word. Due to work constraints Mei has chosen to take online courses so that she can continue to work to help support her family while pursuing her education.
Challenges for designing online materials for Mei
Some of the videos the instructor posts do not contain captions so when Mei hears new terminology or is unsure of what has been said she is not supported with text.
Some videos in the course contain captions but are spoken so quickly that it is challenging for Mei to keep up and the same content is not covered elsewhere.
The course content contains lengthy paragraphs without headings that might help provide meaning and organization.
Some of the course content contains metaphors and sarcasm that is hard for Mei to understand.
There are frequent references to aspects of American culture that Mei is unfamiliar with and no additional explanation or background is provided.