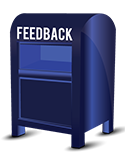 Examity
What is Examity
Examity is an online proctoring solution that West Texas A&M University is using. Examity allows for test proctoring to occur 24 hours a day, 7 days a week for students. There is a fee for students for using Examity depending on the length of the exam. Examity is typically only used for Comprehensive Exams completed remotely, and for a few high-stakes exams in specific degree programs.
Why Proctor?
Students often question why proctoring of exams is needed. Federal law requires that online programs be able to authenticate their students.
Requirements for Instructor: Setup
Registrar's Office (before registration opens)
The Registrar's Office must be first notified in order to flag the course in Buff Advisor as requiring a proctored exam. This way students are notified prior to registering for the course that they will incur an additional fee associated with Examity Proctored exams.
Syllabus (by the start of the term)
Include information in your syllabus as to how many Examity proctored exams will be administered during the semester, and an estimation as to how much each test will cost. This informs students that there is an additional cost required for completing this course. If you are unsure what each test will cost, please contact Examity at support@examity.com or phone at (855) 392-6489 for information about current pricing.
Course ID (by the start of the term)
Examity personnel will need your Course ID in order to setup the connection between WTClass and Examity. Please send an email to ITSC@wtamu.edu and let us know you are interested in using Examity. Please do this by the first day of the term.
Setup Your Students for Examity Access and Help (by the start of the term)
Add the Examity Course Module, How to be Successful and Prepared for Proctored Exams in This Course, and turn on the Examity tool. This will help students be prepared for an Examity proctored exam.
Test Setup in WTClass (by the start of the term)
Setup your test(s) in WTClass as available, with open and close dates, time limit, and a password (to prevent students from accessing the test without using Examity). Before the term starts you do not have to have questions in your test, but do need to have the test "shell" built before the course is imported into Examity from previous step.
Test Setup in Examity (at least 2 weeks before test start date, preferred start of course)
Once the connection between WTClass and Examity has been setup, enter the Examity area (under Tools in the course menu) and mark tests for use with Examity. Setup final settings in Examity (such as options for level of proctoring, or additional options students may have) at least 2 weeks prior to test opening date.
Information to Provide to Students
Help
For Help with Examity please content a member of Examity. Examity technical support team is available 24/7 via email at support@examity.com or phone at (855) 392-6489. For help with setting up a test in WTClass, please contact the IT Support Center.