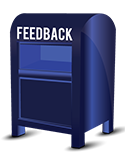 WTClass Faculty Help
Is there a File size limit?
While there is currently no file size limits for uploading content into WTClass, the file size does impact students when they download or attempt to watch multimedia.
It is recommended to not upload multimedia files larger than 100MB. There are streaming video sites such as YouTube or Vimeo that may stream your multimedia, along with providing your multimedia to ITS to add to WT's streaming media server.