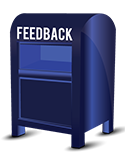 Accessibility in WTClass
Accessibility
The State of Texas requires higher education institutions to provide students with disabilities access to and use of electronic information that is comparable to the access and use available to individuals without disabilities. (See more about the State of Texas Accessibility information on WTAMU's Accessibility website.) Accessibility in WTClass goes beyond just online classes, and is required by state law for any information posted online to be fully accessible to all students.
Ally
Ally works seamlessly with WTClass to gauge the accessibility of your course files. Ally provides guidance and tips for lasting improvements to your course accessibility.

Receive feedback on the accessibility of your course files
Improve file accessibility with Ally's step-by-step instructions

In addition to providing you with insight to your course accessibility, Ally automatically generates alternative accessible versions of files for your students while keeping your original file. This way, while you are in the process of improving files, students can still access alternative copies.
How to Make My Content Accessible?
Make documents Accessible:
Additional Information
Universal Design is a great way to design content you place on line for students with disabilities as well as students who may benefit from the added features of accessibility. Visit our Universal Design page to learn about different design aspects and how to accommodate each.
What if I am Notified of a Student with a Disability?
Most students with disabilities need extra time on assignments such as tests. You likely received an email from Disability Services that included instructions for how to give extra time on an exam. If you have a blind students, or deaf student different accommodations may be necessary. Contact a member ITS for help in looking over your course, or suggestions on how to make accommodations.
How to Get Help?
Contact a member of the Academic Technology Department with any questions regarding making your content and course fully accessible to all students.